Welcome to Steeple Place!
We are a locally owned facility dedicated to corporate training.
525 W 15th Street, Fayetteville, AR.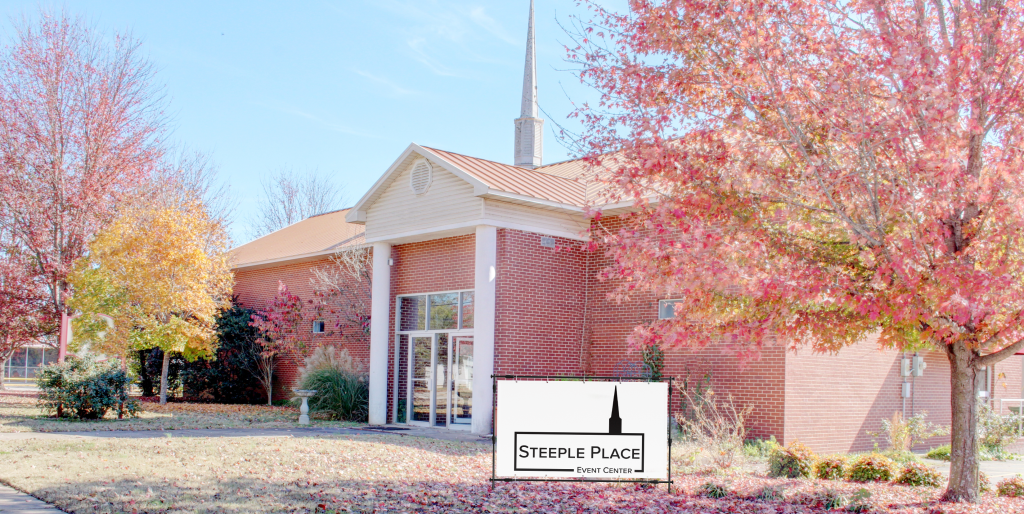 Classrooms are well lit and feature open layouts which offer flexibility in seating arrangement to facilitate interaction. The Training Hall, our largest room, features a projection screen and a built-in, raised presentation platform/stage. Amenities include free WIFI and a microphone.
The building has an on-site kitchen facility allowing for catering setup/staging or "brown bag" lunch arrangements. The Steeple Place Event Center facility is compliant with ADA accessibility guidelines.
The location is accessible from highways, with free on-site parking.
Availability is limited. Feel free to contact us.